Services - what we do . . .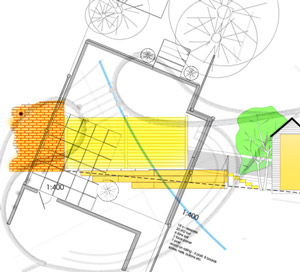 Garden design - focused on your comfort and convenience. Based on our experience, through consultation and listening to your ideas, we design original, bespoke gardens which are both pleasant to spend time in and friendly to use.
3D design, which will allow you to visualize the project.
Landscaping - with a perspective to have a relaxing time and experiencing the beauty of nature. Shaping the terrain so it is even more enjoyable and suits you with regard to ergonomy and function.

Walls, patios, paving, driveways, fences, etc. - We have fresh ideas to create a beautiful garden, be it a large estate or a small courtyard, it doen't matter which, we can deliver!

Planting - spring, summer, autumn, winter, the circle of nature does not stop - life withers and springs back to life. The choice of suitable flora is crucial to ensure there is interest throughout the year.

Maintenance - We will keep you garden in perfect condition and a picture of health, so you can enjoy it. Using our expertise, we can offer proven solutions to avoid unnecessary hard work in your garden.
We operate mainly in the Cambridge, Bishop's Stortford and North East London areas.